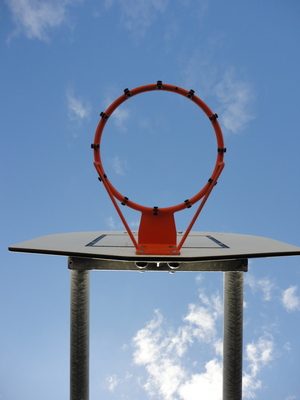 The term 'void' in Tai Chi means nothingness and this is a necessary state if you are to achieve your goals with as little effort as possible.

This concept of the 'void' can be applied to any human activity. In this post I'll discuss it in terms of sport – in particular, the free throw in basketball.

Free throws are important in a game of basketball and the percentages made can determine the outcome of a game.

Those last few seconds of a game, when the scores are close and free throws are awarded to a player, are critical. Especially in a crowded stadium with opposition supporters making as much noise as possible to distract the shooter. The pressure can make excellent shooters miss.

During this scenario, a player's mind needs to be in the void – state of nothingness – to improve the chances of making that free throw. There should be no thoughts about the external environment and your own internal state.

The void should cover the times before a player shoots the ball, during the shot and straight after the shot is either made or missed.

One of the techniques I teach players and coaches to help achieve this 'void state' is abdominal breathing – it's one of the steps of a system I use.

There is a rich amount of knowledge and skills from the centuries old Chinese art of Tai chi Chuan (health and self defence system) that can be easily adapted to sports today. And the void is one of them, so don't avoid the void.

Footnote: To get a better idea of my approach to teaching sports coaches and players, check out my flyer here.
Image courtesy of .Pedrojperez via morguefiles