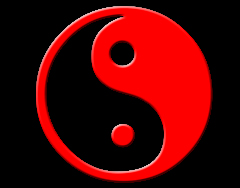 Well, it's been a very busy year and this blog post is larger than usual, as I wrap up the year to fill you in on what's been happening in my personal training and professional job as a Tai Chi teacher.
Personal Chi
This year I've managed to keep consistently to my training schedule of 90 minutes (3×30 minute sessions) during weekdays and 60 minutes on Saturdays.
The 30 minute sessions throughout the day have kept my knees happy, as they no longer play up as they did when I was practicing much longer sessions in the past.
I've managed to maintain my 20 minute 'embrace the tree' posture (standing practice) for six days a week,  which I'm quite pleased about – as are my knees. During the holidays I'll reconsider the standing practice duration and possibly build it up to 30 minutes per session. If I decide to do this I'll make sure it will be a very slow build up so as not to injure my knees. I'll probably build up to 30 minutes over six months for three sessions a week (alternate days) and in the second half of the year cover the other three days; eventually practicing 6×30 minute sessions a week.
I've scaled down my training to just 20 minutes stance work, six days a week, over the holidays as I need a mental and physical break from my training schedule.  I'll pick it up after the holidays, refreshed and raring to go for 2014.
I attended most of the monthly Push Hands in the Park (previous Push Hands information) sessions which I always enjoyed, as they certainly tested my skills or lack of skills in the friendly contests. I always come home tired after a two hour session but feel energised. I'll let everyone know when the January session is on once I find out.
Professional Chi
About 14 months ago I started running Chair Chi sessions for low care and high care residents in aged care centres and nursing homes. The demand has skyrocketed and so far I've provided over 200 sessions to various centres in the outer eastern suburbs of Melbourne. I'm already booked out for next year – I can't take on any more because I'm averaging over 20 sessions per month.
I was too busy to do many primary school and secondary school student wellbeing workshops and Chair Chi workshops for teachers this year. And the way next year is shaping up I may not have  enough time to do much more unless I get bookings from schools early next year.
The other exciting news is that we ran our first Aged Care: Chair Chi Training Level One workshop in November, which was attended by various health care professionals. I plan to run several Level One and Level Two workshops here in Melbourne and interstate in 2014, as I've already had expressions of interest from two states. Once I achieve that I'll start offering Level Three so participants can then become certified Chair Chi teachers.
I've also had  interest from one source about running these training workshops overseas which would be great. But first things first. I'll focus on Melbourne and interstate before I start to look at the possibility of running these workshops for health professionals overseas. My dream is to run the Aged Care: Chair Chi Traing Program worldwide (I tend to dream big).
Beside my Chris Chi stuff, I'm also busy with my business partner, Sue James, here at BJ Seminars International, our shared business; developing new programs and assisting in supporting her in her frequent trips interstate running workshops based on the principles of Appreciative Inquiry. We anticipate more work using our core AQ-KQ Framework approach with potential clients next year so it's going to be a full on year for work.
This will be my last blog post until I get back from holidays (the couch 🙂 ) in mid January.
Until then I hope everyone has a very merry chrismas and a happy new year and don't forget to spread the good Chi around.