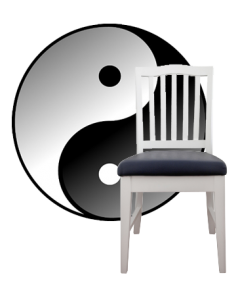 I run regular Chair Chi sessions for various aged care centres and the other day I had an 'extreme chair chi' experience.
The residents were seated in a circle as I walked into the room. I sat down and welcomed them to our Chair Chi session with the usual banter.
Then it started.
An industrial vacuum cleaner nearby roared to life and drowned out my voice, distracting the elderly residents, and making it very difficult to run an exercise and meditative session.
All I could do was pace myself as my voice couldn't compete with that extreme noise. I tried to get the residents to focus on me as much as possible but after 45 minutes of noise (only a 10 minute silence inbetween) we decided to wrap up the scheduled 60 minute session. The co-ordinator came over and whispered in my year suggesting it was okay to finish early.
Some days one has to deal with extreme Yang interruptions or end up sucked into the void.