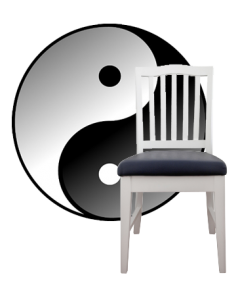 I deliver a lot of Chair Chi sessions for both low care and high care residents in various aged care centres and nursing homes – sometimes as many as 9 sessions in a week.
And I do get tired at times running around to different locations and producing the energy required to make a session enjoyable and productive.
But no matter how tired I get I'm always energised after a session because there are many delightful moments that occur.
The other day, one resident came up to me after the session and said, 'I want to pat you on the back' and he did. That made me feel good as I felt I had made a small difference for him in that particular session.
I've found that the elderly residents I work with are very appreciative of Chair Chi and perhaps one of the best compliments I've had has been 'You're different! You talk to us!'