I've been doing some number crunching lately.
In particular, on how many primary school children have attended my Pozitive Kidz are happy kidz program since it started three years ago.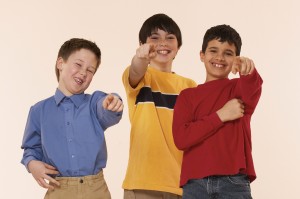 6000 kids!
That's alot.
My program teaches 5-12 year olds how to build their self esteem from a Tai Chi perspective.
And it's a humbling and satisfying feeling.
To know that I've been able to introduce the profound art of Tai Chi to young children and maybe have had some effect in helping them to feel better about themselves.
It's certainly given me the opportunity to be creative with Tai Chi and it challenges me to adjust my presentation style according to the age group in front of me.
For example if they are very young I'm more animated, use simple language, keep them constantly occupied using different exercises.  If they're older I'm a bit more cool and mature.
If I taught Tai Chi the traditional wayI know the kids would be bored very quickly. [Read more…]