I've been doing some number crunching lately.
In particular, on how many primary school children have attended my Pozitive Kidz are happy kidz program since it started three years ago.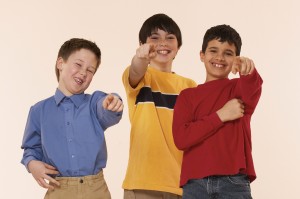 6000 kids!
That's alot.
My program teaches 5-12 year olds how to build their self esteem from a Tai Chi perspective.
And it's a humbling and satisfying feeling.
To know that I've been able to introduce the profound art of Tai Chi to young children and maybe have had some effect in helping them to feel better about themselves.
It's certainly given me the opportunity to be creative with Tai Chi and it challenges me to adjust my presentation style according to the age group in front of me.
For example if they are very young I'm more animated, use simple language, keep them constantly occupied using different exercises.  If they're older I'm a bit more cool and mature.
If I taught Tai Chi the traditional wayI know the kids would be bored very quickly.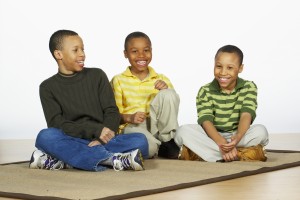 What I do is bring in my toys, props, use humour, create games. Then I reinforce the teaching points regarding each skill.
Just recently I experimented with creating a 'human Yin Yang sign.' It worked well with 50 children occuping a large area in a Yin Yang shape. The idea was to reinforce our meditation with a different look.
The setting up of this exercise was fun as the kids looked around feeling unsure. But I made it fun and very soon they were in position.
And it's been an on going learning experience for me to find out what engages children in learning.
Here's what I've discovered;
treat children with respect
be positive
smile
be enthusiastic
have a sense of humour
gently challenge them
Working with kids can be challenging and tiring and sometimes frustrating.
But there are enough magic moments such as seeing them smile, learn Tai Chi and feel good about themselves.
Yes, that's why I have 6,000 reasons to be grateful for.