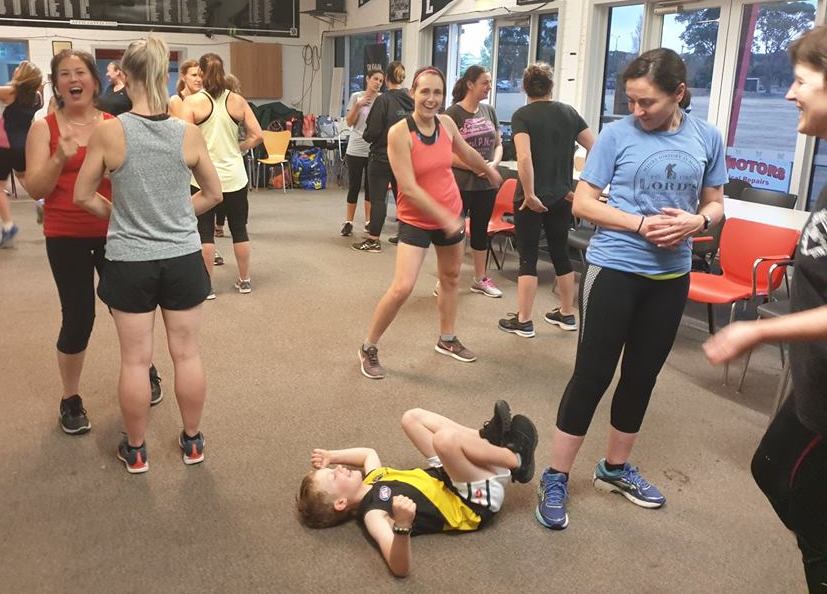 Recently I had a very enjoyable time running my Sports Chi presentation for the Waverley Warriors women's football team.

We covered Tai Chi basics, adapted for football, which included mindfulness, correct body structure, breathing, balance, relaxation, protecting yourself and Chi.

Twenty five women attended plus one eight old boy who did an outstanding job performing the 'don't think, sink' drill. We trained for an hour and it was pleasing that the women came into the session with an open mind and were willing to have go at some drills and concepts that were different to their previous sports experiences.

Sports Chi is a concept I've developed that help sports people to improve their skills and performances in games. I've had this idea in the back of mind for a long time – to combine two of my passions, Tai Chi and Sports and now it's time to launch it on a wider scale

We all had a few laughs with the 'make em laugh' drill which has a specific purpose in developing a key Tai Chi skill. I've used the 'make em laugh' drill with primary school students in our Pozitive Kidz are Happy Kidz workshops and with senior managers in business and the result is always the same – a good laugh and the learning of an important skill.

Working with the women brought back memories from the time I used to coach junior girls and women's basketball teams in the 1970s and early 1980s besides junior boys and men's teams.

I suppose I have always been coaching over the decades but in different environments; schools, aged care, business, etc.

Now I've come back to where it all started – sports.