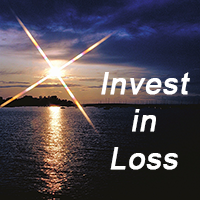 In my Sports Chi program one of the areas we cover is to look at the practical meaning of various Chinese proverbs and/or quotes that can help athletes improve their performance.

One of my favourite quotes is 'invest in loss', which is thought provoking because it makes you think on a different level when it comes to success in contests and games.
Obviously you need to focus on what needs to done to be successful, but just as importantly you need to think about what you're prepared to give up to be successful.

For example, you may have to give up time, money, energy or booze etc. to achieve your sporting goals.

Once you identify what you need to give up and take action on that, then you'll understand and appreciate the true meaning of 'invest in loss' and move towards success.