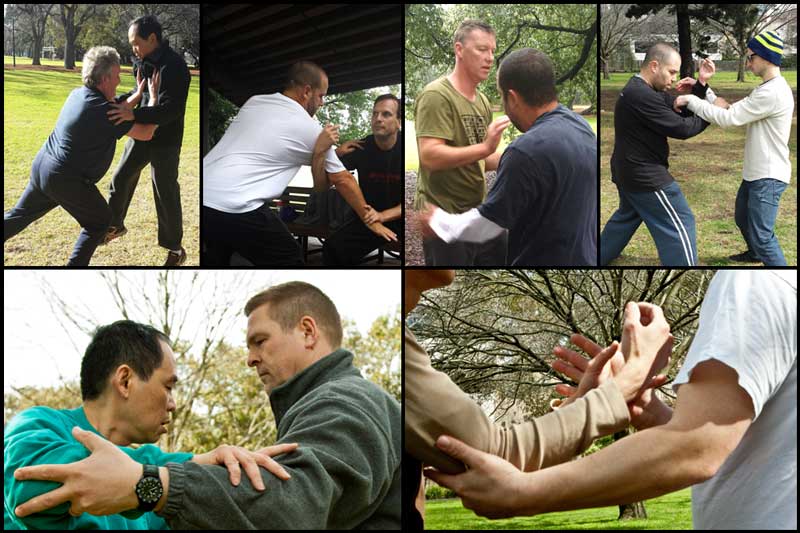 Some snaps of our regular Push Hands in the Park sessions. Here are the details of the next Push Hands session:
When: Sunday – Ist November
Time: 10.00am – 12 noon
Where: Fawkner Park – South Yarra (Armadale Road entrance), Melbourne, Australia
Friendly, non-competitive push hands (tui shou) practice and play for anyone – old, young, beginners, masters.
Team up with someone and discuss what you'd like to do – and what you'd not like to do!
Ten minute exchanges timed by a bell – but you can rest as well!
Learn, share and enjoy.