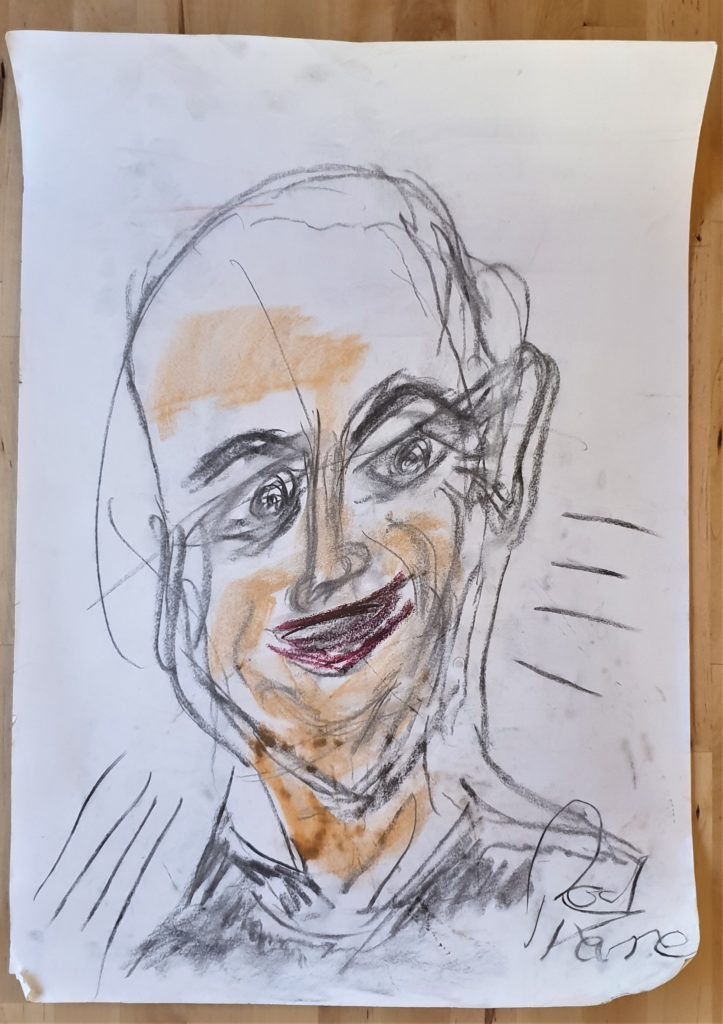 One of the residents at an aged care centre drew this portrait of me. He'd asked me previously to pose for him after one of the Chair Chi sessions I run for the centre.
I've never had the time to do so as I'm usually off to my next Chair Chi session elsewhere.

I suggested he draw a portrait of me from a photo on my website – and the next time I visited, I discovered he'd done exactly that!

He presented the drawing to me before our Chair Chi session and was very keen to find if I liked it. I said, 'It's great, thanks!' Though words weren't really enough to express how delighted I was.
We then had a brief conversation on his passion for drawing and what motivated him to start. We got so involved in our conversation that I found it difficult to stop talking and start the Chair Chi session!
But I managed to do so and he was smiling broadly, as one of the lifestyle staff wheeled him back into the circle with the other residents.
It's moments like this that makes working in the aged care sector so very enjoyable.