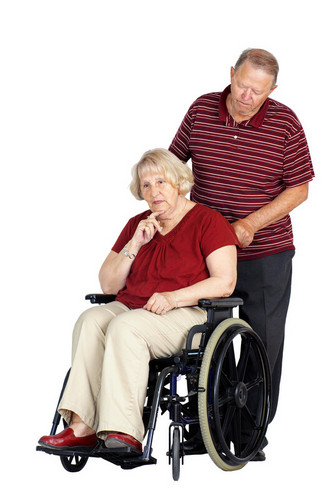 One of the residents at a recent Chair Chi session sat away from the group watching us.
After a little while he started to copy our movements which was pleasing. Eventually he got up, grabbed his chair and joined the group.
Towards the end of the session he left and I wondered where he had gone. Then he reappeared wheeling in his wife, who was in a wheelchair.  They both joined the group. She sat watching and he again participated.
At the end of the session I said goodbye to the group and walked towards the door. He quickly followed me and said, 'I've done Tai Chi before but I've forgotten the moves'.
I reassured him that the principles of Tai Chi and Chair Chi are the same and the movements he had forgotten are still there – they only need to be rediscovered'. He smiled and I reckon he'll back for the next session
It's great when a resident decides to join in without being asked.
They are always welcomed and I think what encourages them is the good Chi in the room.