Many Paths One Destination: Nine Martial Artist Share Their Journeys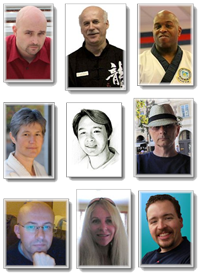 Edited by Chris Bennett, Neil R Hall and David Michael Cunningham
E-Book 91 Pages (pdf)
It contains nine fascinating stories from experienced martial artists living in the USA, Australia, and the UK .
They share their deeply personal journeys as practitioners and teachers of various martial arts, including Tai Chi Chuan (Wu and Chen), Taekwondo, Muay Thai, Tang Soo Do, Cuong Nhu, Wing Chun Kung Fu and Karate.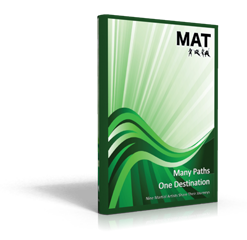 Their individual stories reveal rich life experiences about self esteem, failure, determination, sexism, triumph, humour, enthusiasm and family.
You don't have to be a martial artist to be inspired by these heartfelt stories.
So download this ebook, read it and enjoy.
Footnote: I'd love to hear what you think of the ebook and would appreciate it if you can tell others who may be interested in reading it.
Testimonials
I'm involved in a story collecting web site and this book captured my attention because it's a book of stories — stories of nine different people chatting about how each had started in the martial arts and how each became a martial arts teacher.
The stories are filled with inspiration, wisdom, experiences of mindfulness and challenges, along with useful insights for life.  All nine stories are equally inspirational.  This is a great behind the scenes look at running a martial arts business (or any business), as well as doing martial arts, including that one can even begin martial arts as an older person.
Get this book and hang out with nine wonderfully inspiring people.
Jim Evers,
Author: Crisis in School Management and Not Your Usual School
————————————————————————————
My friend and colleague Chris Bennett shared with me a book he wrote recently with eight other authors. The book is entitled Many Paths One Destination and tells the stories of nine martial arts teachers living in the USA, Australia and the UK. Having been in the training field for many years, the book immediately captured my interest.
The book is a short read of some 90 pages. In spite of its compact size, not one page is wasted. I was impressed by the personal stories of each of the teachers. Each author had a life-story to tell of the mix of both dispiriting and uplifting experiences they had to get to where they are now.
If you think that the best teachers get to the pinnacle of their profession by following a simple and straight path, then this book will be an eye opener for you. Their moving storytelling shows us all that teachers are ordinary people too, meeting the day to day challenges of family, career, health, and so on.
Each story is unique and has some important lessons to share. My favourite story is Didi's. I especially liked her story as it recounted her long and dogged fight for recognition in a male-dominated craft. Didi's story is a real inspiration for teachers and trainers everywhere who are trying to overcome those people who will try to keep them down. My hat goes off to Didi and the other eight teachers who overcame their external road bumps and their inner challenges to achieve their dreams.
This is a wonderful resource, whether you are a teacher in martial arts or an instructor in any other field. I have always encouraged trainers to tap into the experiences of their peers. This book is a fantastic way to do that.
Leslie Allan – Business Performance Pty Ltd