About Chris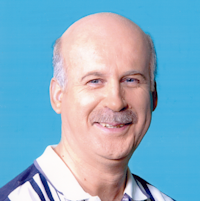 Perhaps, I will start out by telling you what I am not so you get a better sense of who I am and my approach to Tai Chi.
I am not a master of Tai Chi  or an expert on Tai Chi nor can I change your life with our products or services. That's really up to you.
What I am is a fellow who is a teacher of Tai Chi and have a great passion for Tai Chi.
I believe my strength lies in being able to make the language and movements of Tai Chi easier to understand for those who are curious about or beginning Tai Chi.
I started my Tai Chi in 1987  by joining a Wu style club in Blackburn, Melbourne Australia. It was then a member of the Australian Federation of Wu Style Tai Chi.
I spent 7 years there, progressing through the ranks, and in 1994 set up my own Tai Chi club in Olinda, near where I live.
For the next 7 years I taught at Olinda. And I taught short courses in Tai Chi (the short form re; my book) , Chi Kung (8 Golden Treasures), Women's Self Defence and personal development programs at TAFE colleges and Community Houses.
Around the mid nineties I was fortunate enough to help set up the Melbourne Push Hands Club which is still going today. The club is open to everyone, including internal and external martial artists to test their skills in freestyle push hands and is strictly controlled for safety reasons.
I also and still do professional speaking on the health and wellbeing and run Conference Energizer sessions for various organisations.
Around 2003 I started to develop and run workshops for secondary schools for Year 11/12 students on wellbeing the Tai Chi way. And now have programs for Year 9 and Year 10 students also.
Three years ago I created 'Pozitive Kidz are happy kidz' workshops and programs for primary school P-6 students; which builds self esteem from a Tai Chi perspective.
And I have adapted all the student programs when required to suit specifc students who exhibit difficult behaviours. These workshops have smaller numbers so more teaching time can be spent with students.
Oh, this is the ego part, I've also self published, Tai Chi: A Step-by-Step Guide to Complete Relaxation and developed a series of Chi Charts with Sue James' help.
If you go to our business website BJ Seminars International you will see the work I do with my colleague, Sue James.
I hope this gives you an idea of who I am.